MA Certified Basic Pistol Course (LTC-017)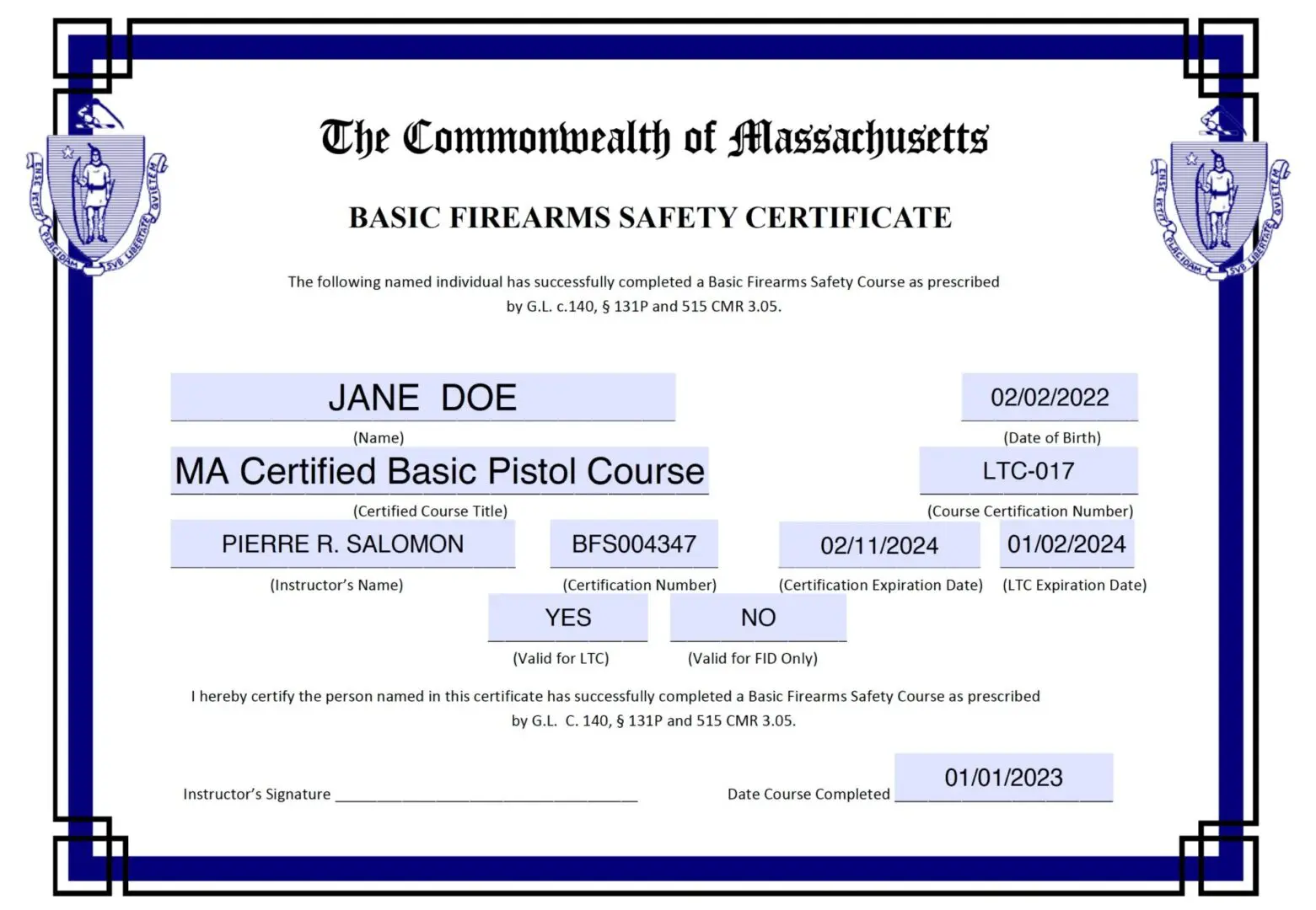 Description
MA CBPC is a 5 hour introduction & general overview of the variety of handguns that exist. Its purpose is to teach students the basic knowledge, skills, & attitude necessary for the safe handling of firearms & ammunition. MA CBPC covers safety rules & procedures, causes of firearm accidents, child/family safety, firearm components, loading & unloading, malfunctions, cartridge components, responsible ownership, proper storage & maintenance of firearms/ammunition, range rules and layouts, and MA firearm laws.
Firearms included in this training are single action revolvers, double action revolvers, and semi-automatic pistols. Caliber sizes included are .22LR, 9mm, .38 SPL, .357 Magnum, .40, .45 ACP, 357 Sig, .44 Magnum, S&W .500. Course provides certificate to apply for LTC/FIDC.
Course provides certificate to apply for License To Carry / Firearms Identification Card (LTC / FIDC).
Course includes gun rentals, ammunition, eye & ear protection, targets, and live fire at the range.
Prerequisites – None