SFT FOUNDATION AND TRAINING PHILOSOPHY

SFT is a veteran owned, Black-owned, and immigrant-owned business. We are built ground-up from our everyday experiences in the military, the hard-learned lessons on the battlefield, and the brotherhood forged through enduring and overcoming tough times together. For some, firearm training may be just a sport, a hobby, or simply a way to make some cash. But for SFT, it is much more than that.
We come from a setting and history where our country's fate rests on our ability to do our job well, despite our enemies' attempts to destroy us. While the entire nation's wellbeing might not fall on the shoulders of you as a civilian, the wellbeing of your loved ones does. Training is not only about the individual, but also about having the ability to protect those whom they love and the things they care about.
There are only two instances where our students will ever use our training: when they are at the range and when their life depends on it. A firearm is a tool primarily for self-defense; everything else is secondary. So, because of these truths, we teach on the principle that there should be no difference between the way you train and the way you fight. As we say in the Army, "Fight as you train, and train as you fight!".
Lastly, it's important to understand that no one will protect and take better care of you and your family, than YOU! As lone shooter incidents, terror attacks, and random acts of public violence continue to rise, our communities are increasingly becoming more dangerous and unsafe. So, in response to the world's growing volatility, SFT equips citizens with the knowledge, skills, attitude, and tools necessary to keep their families safe.
We understand that our profession is sometimes political, but our intent and philosophy is not to convince everyone they need a firearm. We simply inform people of the options available to them. There are a variety of nonlethal aspects to self-defense that include, but are not limited to, cover and concealment, pepper spray, simple hand-to-hand combat techniques to break contact, barricading access from intruders, and using numbers to overpower the enemy.
We recognize not everyone is initially prepared to use lethal force, so we meet people wherever they are in the use of force spectrum; and help them build a safety plan that is right for their family, lifestyle, and personal beliefs. We simply strive to educate and empower our community members to take charge of their own safety.
Built on Military Values and Experience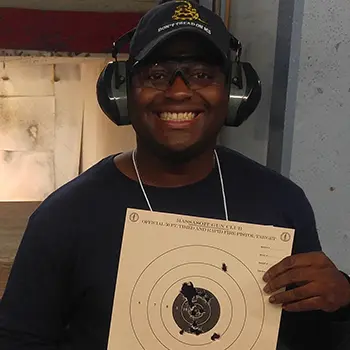 Pierre is the Founder and CEO of Salomon Firearms Training, LLC and Overwatch Security, LLC. Pierre is a U.S. Army combat veteran with 12 years of honorable service, as an SGT. In support of Operation Enduring Freedom (OEF), Pierre deployed to Kandahar, Afghanistan in 2011, earning a Combat Action Badge during his tour of duty.
Pierre served as the Chemical, Biological, Radiological, and Nuclear (CBRN) warfare NCO, Modern Army Combatives Program (MACP) Level 2 Instructor, and Small Arms Instructor (Handguns, Rifles, Machine Guns, Automatic Grenade Launchers) for his Battalion.
In his civilian life, Pierre is a full-time Firearms Instructor. He is certified as an NRA Training Counselor/Instructor in all their disciplines and is a MA State Police certified Basic Firearms Safety Instructor. Pierre is also a SABRE Red Law Enforcement and Civilian Pepper Spray Instructor. Pierre has worked numerous public service jobs in his career such as an Armed Guard, EMT-B, Boston Constable, and Armed Security Contractor for Department of Homeland Security/Federal Protective Service.
In holistic fashion, Pierre has a Bachelor's Degree in Criminal Justice and Sociology from Umass Boston, graduating as a member of the UMB Honors College and Dean's List, with a 3.4 GPA. Pierre holds the following certifications/licenses: Secret Security Clearance, Federal Firearms License (FFL) Class 1, LTC Class "A" Unrestricted, MA License to Sell Ammunition, MA Firearms Dealer (License to Sell/Rent/Lease Firearms/Rifles/Shotguns/Machine Guns), Watch Guard Patrol Agency, SABRE Red LE Aerosol Weapons Instructor (OC), NRA Certified Training Counselor/Instructor in Chief Range Safety Officer, Refuse To Be A Victim, Home Firearm Safety, Pistol Shooting, Rifle Shooting, Personal Protection In the Home, Personal Protection Outside the Home. Expandable Baton, X-ray and Magnetometers (NWDTP), D&M Driver's License, Fluent in Haitian-Creole.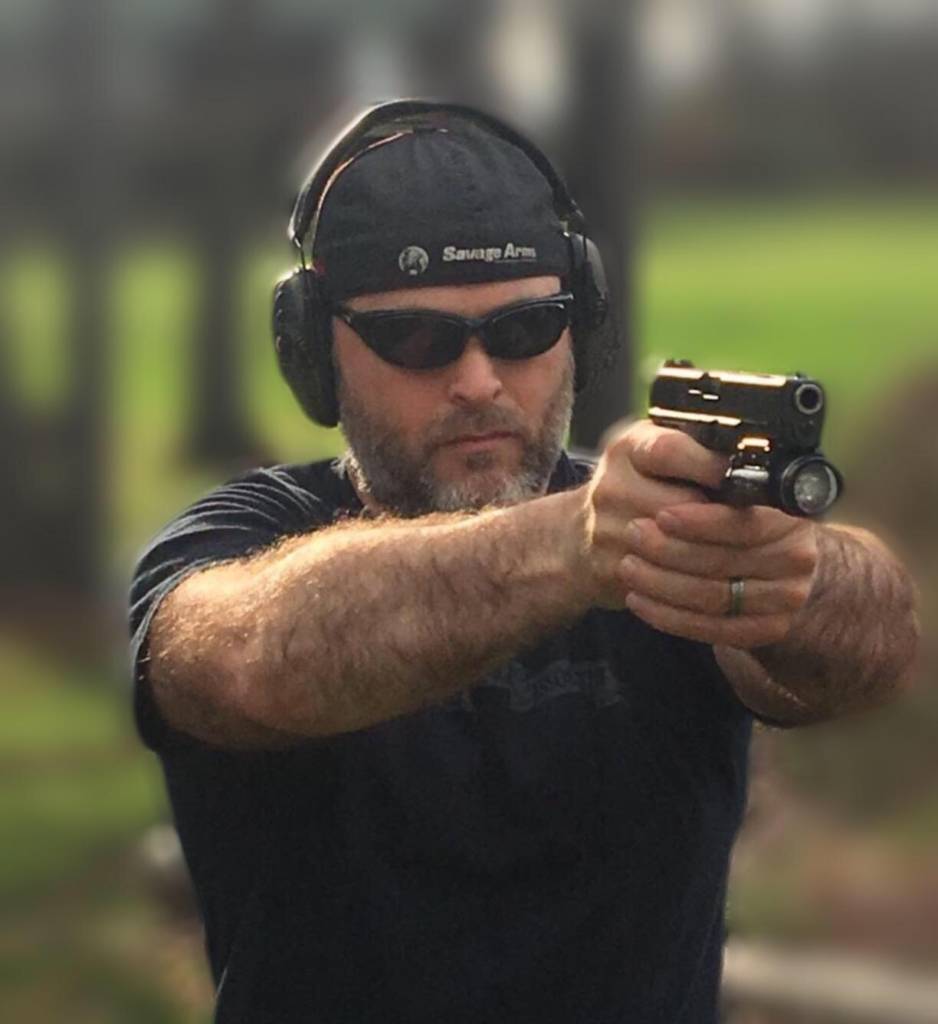 Attorney Jeff Scrimo provides legal instruction for our NRA Basic Personal Protection In The Home and Basics of Personal Protection Outside the Home courses, as well as other Lawful Use of Force courses held at SFT. Jeff is a trial attorney at LYNCH SCRIMO-ATTORNEYS, in Lenox. Jeff represents clients throughout Massachusetts in 2nd Amendment rights cases, firearms licensing, criminal defense, and self-defense matters in state and federal courts.
Attorney Scrimo's successful trial work in federal courts on behalf of the Second Amendment rights of Massachusetts citizens forced the state of Massachusetts to change the application of unconstitutional portions of its onerous licensing statute and has been recognized by the NRA and national media outlets.
Attorney Scrimo graduated cum laude from the University of Maine School of Law and received his bachelor's degree magna cum laude from the University of Maine at Orono. After graduating from law school in the top percentages of his class, Attorney Scrimo served as the Judicial Law Clerk to the twenty-seven judges of Region VII of the Massachusetts District Court, as well as the Western Division of the Massachusetts Appellate Division. Attorney Scrimo has been a member of the bar of Massachusetts since 2001 and is also a practicing member of the Massachusetts federal court bar and the First Circuit Court of Appeals.
Attorney Scrimo is an NRA Instructor in the disciplines of Home Firearm Safety, Basics of Pistol Shooting, Basic Rifle Shooting, Basic Shotgun Shooting, and is a Chief Range Safety Officer. Jeff is also a MA State Police certified Firearms Instructor, Sig Sauer Academy Certified Pistol Instructor, Glock Certified Armorer, Sig Sauer AR-15 certified Armorer, IDPA Safety Officer, and a Team Captain Instructor in the Massachusetts Hunter's Education Program at Lee Sportsmen's Club.
When Attorney Scrimo isn't working to provide effective counsel to his clients or teaching firearms and self-defense law courses, Jeff is coaching youth shooters, or trail running/mountain climbing with his family. Jeff has competed in numerous Spartan races, marathons, RAGNAR endurance races, and mountain races of all distances.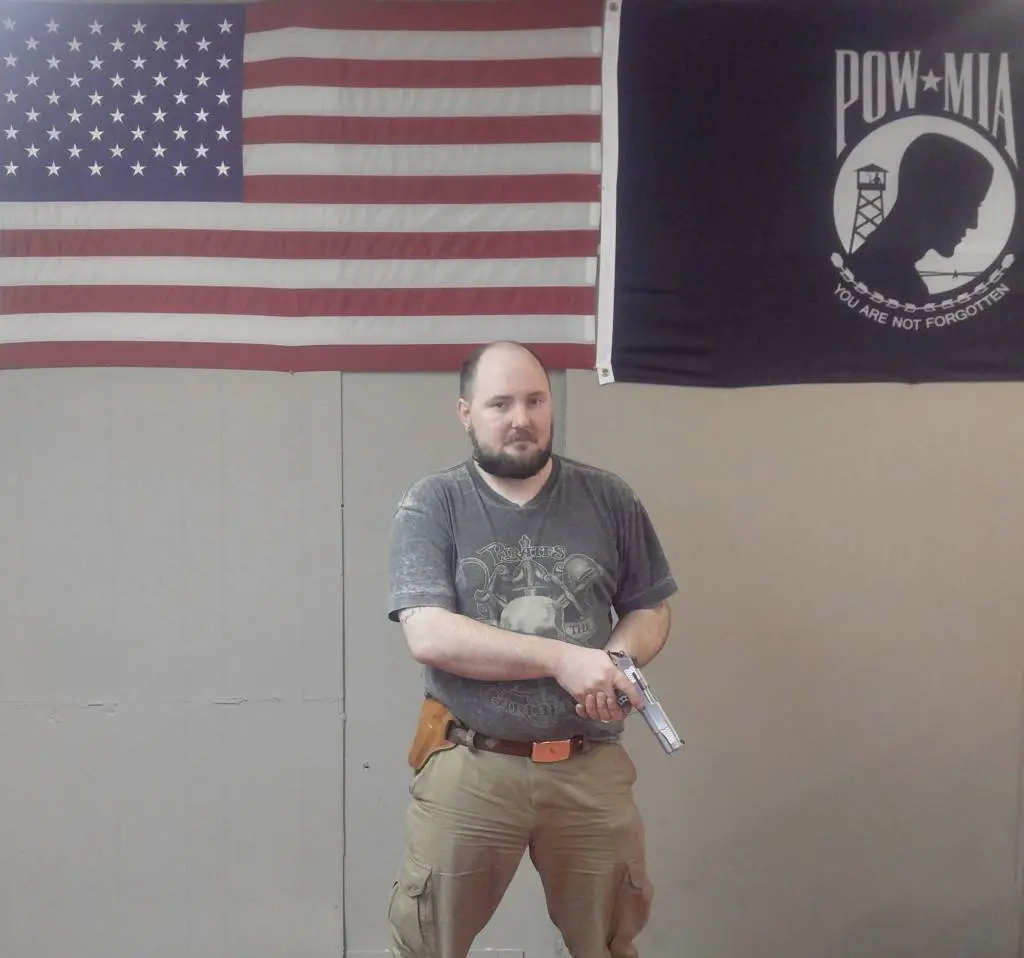 Aaron Babcock is a professional videographer and photographer who has been shooting firearms since he was 5 years old. Aaron has a Bachelor of Science in Communications Media, from Fitchburg State University. Aaron has spent the last 8 years in the corporate photography and advertising world, as well as doing personal freelance work.
He has worked with many Fortune 500 companies such as The Herb Chambers Group, Genzyme, and Biogen Idec. With a wide array of experience using many differing firearm platforms and being an NRA Instructor in numerous disciplines, he is a jack of all trades. His favorite firearm is the HK MP5.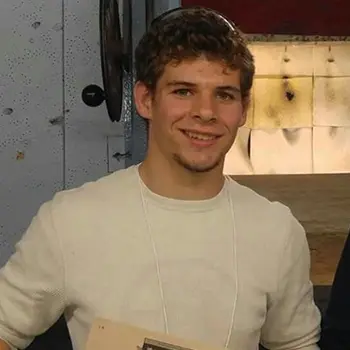 Aaron Gordon is currently pursuing his associate's degree at Community College of Rhode Island, majoring in business. Once completed, he plans to get a bachelor's degree in civil engineering. Aaron is dedicated and focused on improving himself and helping others in the process. Aaron is famously quoted at SFT saying, "if it doesn't have any practical use, shoot at it".